Updated Icons and Interactions!
A few new updates on the functions of the app!
The Game Clock.
On the data collection side, I added in the ability to manually adjust the clock time in the event of missing a few minutes, or forgetting to stop the clock and needing to dial it back a few seconds.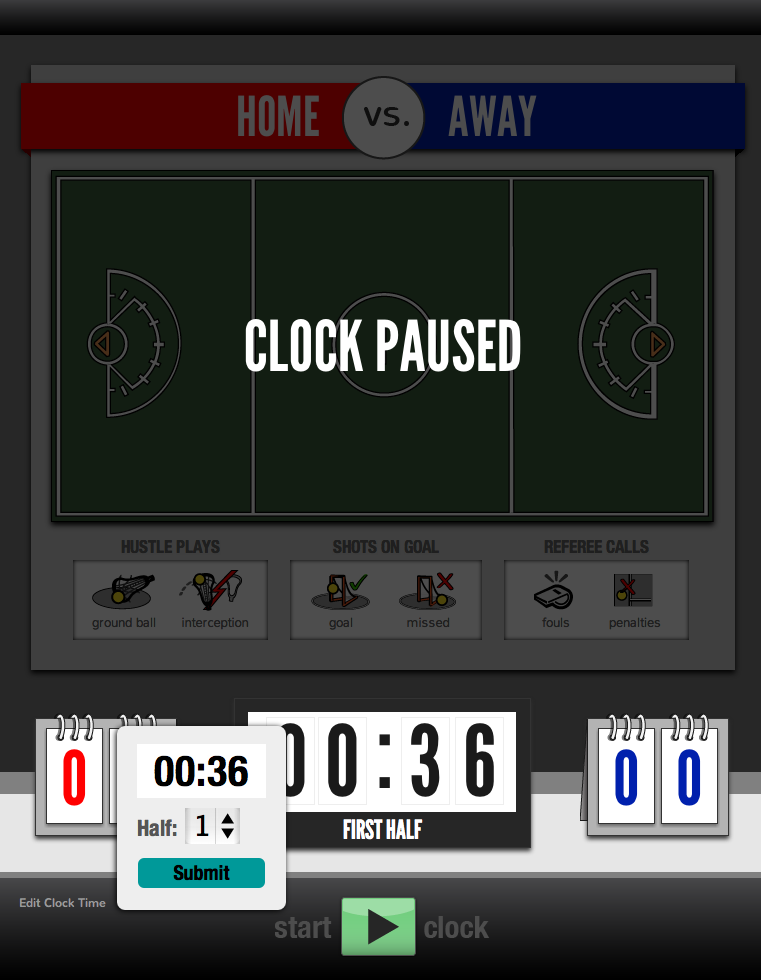 New Icons for Field Markers
On the visualization side, I needed to address the issue of the icons on the field relating to the icons in the bar chart areas. Instead of the vague initials and/or dots I had in the last round, I created simplified versions of each stat's logo that could be overlaid on a circle of the team's color. The relationship between the two is much better now! Still some room for improvement on the overall interactions between various parts of the screen, but users have found it much easier to cognitively link the stats with the new icons.