A few new updates on the functions of the app!
The Game Clock.
On the data collection side, I added in the ability to manually adjust the clock time in the event of missing a few minutes, or forgetting to stop the clock and needing to dial it back a few seconds.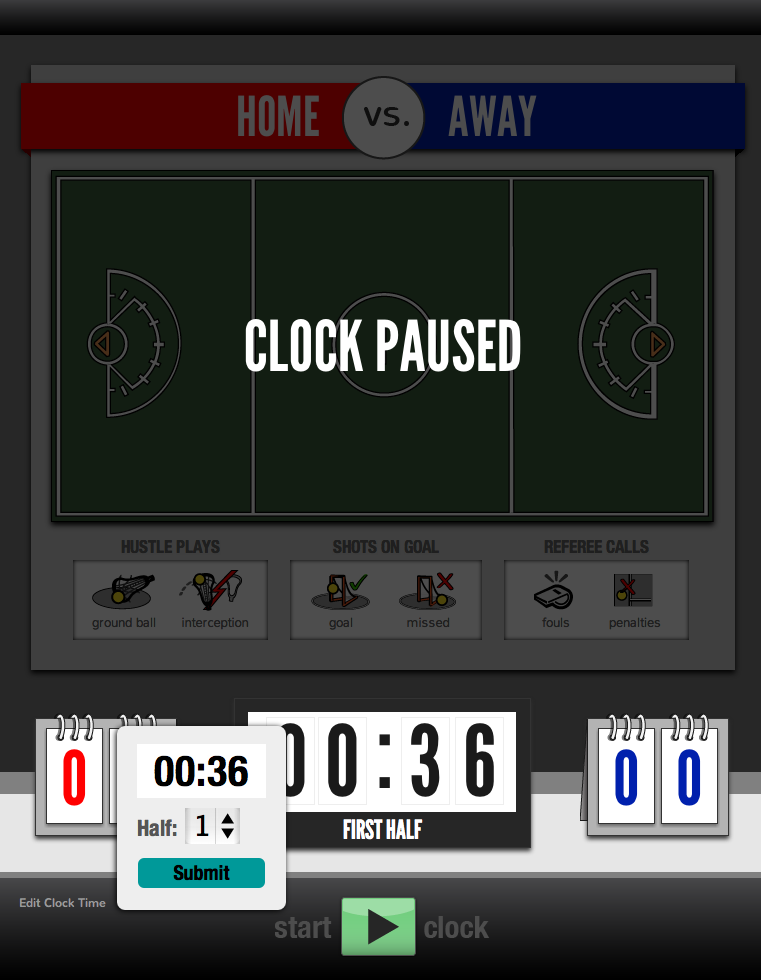 New Icons for Field Markers
On the visualization side, I needed to address the issue of the icons on the field relating to the icons in the bar chart areas. Instead of the vague initials and/or dots I had in the last round, I created simplified versions of each stat's logo that could be overlaid on a circle of the team's color. The relationship between the two is much better now! Still some room for improvement on the overall interactions between various parts of the screen, but users have found it much easier to cognitively link the stats with the new icons.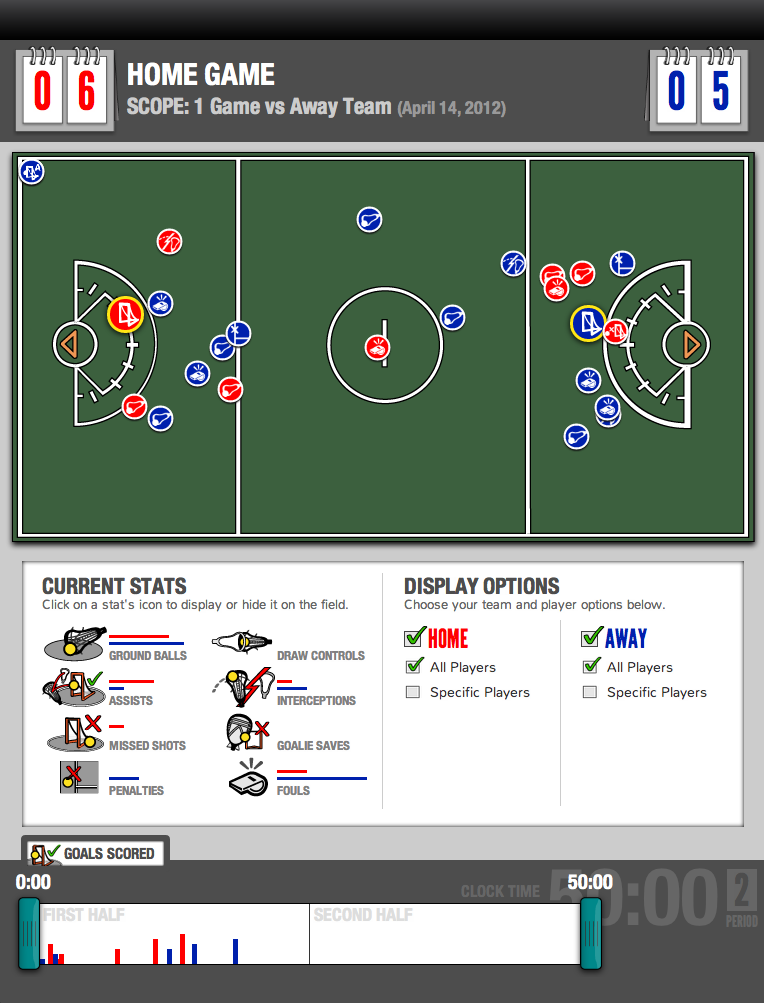 view this post!
A quick video of current visualization interface with stat-type, team, and time filtering all linked up! Still quite a bit of finessing to do (as well as linking of the score cards to attend to which I noticed upon playback I overlooked on this round)…and of course there are a few little bugs with the filtering that I need to patch up, but I'm happy to have all the various pieces of technology working together in [relative] harmony!
view this post!
Not fully polished yet but testing the interactions between the data collection interface and representing/visualization that data through the visualization interface. It currently doesn't update on its own (you'll see me refreshing the window on the right) but the final version will be making ajax calls at intervals to keep it updating live.
view this post!
I haven't had time to format these nicely yet, but here is some of the feedback I received from Firehawks U-15A coach Lauren Hechlinger after testing my prototype!
Feedback
DATA COLLECTION
goalie shots chart
often will have injured girls note these shots (made and saved)
"great because this makes it a one-person job"
numbers not faces/roster
have numbers go right to left for easier 1-digit entry
take advantage of parent volunteers
VISUALIZATION
cause and effect in vis
larger field for easier comprehension
bar charts smaller—even just lines (like Pennant)
let them scrub through manually though, no arrows etc (will become contrived)
at each key play, show by default the 30 seconds before that and 30 seconds afterwards (if not goal)
still include box score for easy transcription at end
OBSERVATION
separate possession view for injured player or parent volunteer
just key in the number of whoever has the ball at that moment to know exact possession times (including buttons for on the ground and out of bounds)
view this post!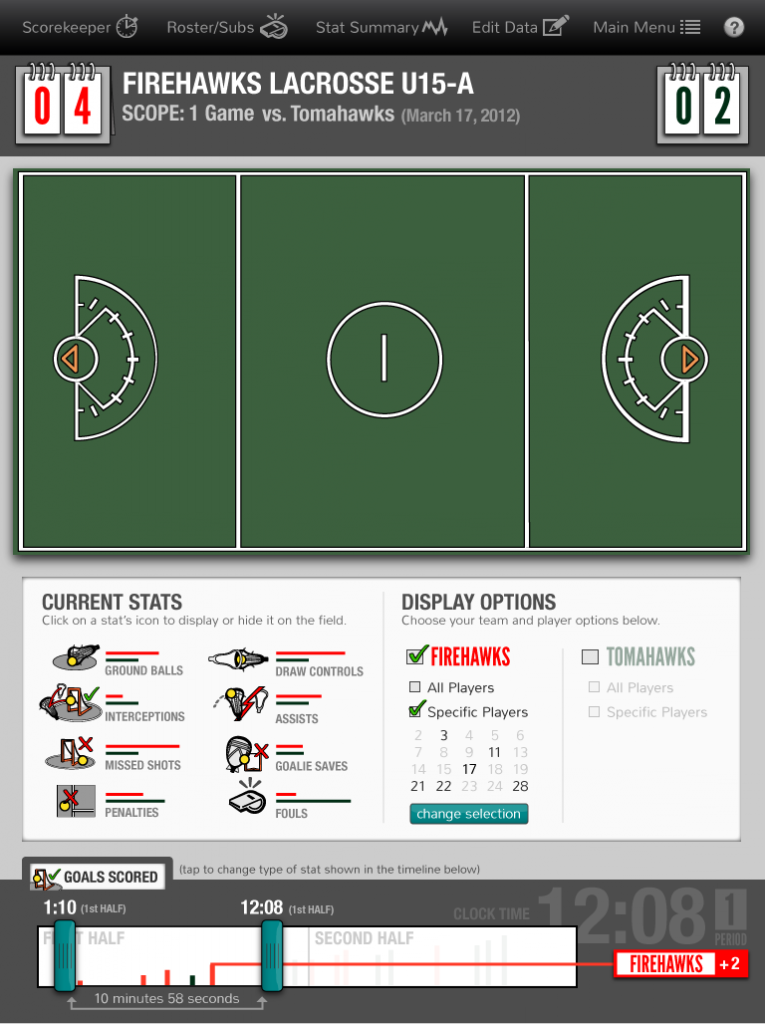 Further description to come! (Information aspects also analyzed in a future presentation post: Information Design Assessment: Play Recording and Visualization Dashboard Interfaces
view this post!