The Concept.
What: Geek/Hacker Jewelry
Context/Problem: Female computer geeks/hackers are currently marginalized both in their own subculture and in more mainstream fashion culture—in many cases have to choose between enjoying the fun gadgets/nerdy accessories prevalent in that culture and their own personal sense of style and self-expression.
Content: I want to create a line of interactive/gadget-embracing jewelry that allows geek/hacker chicks to enjoy the functionality of all the same gadgets as their male counterparts without sacrificing self-expression.
Contribution: Pieces like flash drive pendants, headphones fully integrated into fashion necklaces and other interactive items would allow women to have a unique voice that straddles fashion, self-expression, and geek/hacker culture.
Inspiration.
Limor Fried of Adafruit Industries was on the cover of this month's Wired magazine, causing people to freak out that they had "plasticized" her with egregious Photoshopping. She ultimately refuted that explaining that it happens to just be what she looks like dolled up with good lighting, but the fact that people freaked out about a female engineer being portrayed as attractive seems telling. Sure, it's bad to totally change someone's appearance for ratings in many people's eyes. But why can't intelligent women engineers also be attractive?
A look into the culture of "the hacker" and many of the misconceptions and stereotypes that have emerged over the years.
An article featuring some amazing nerdy/geeky jewelry options. This one might be my personal favorite: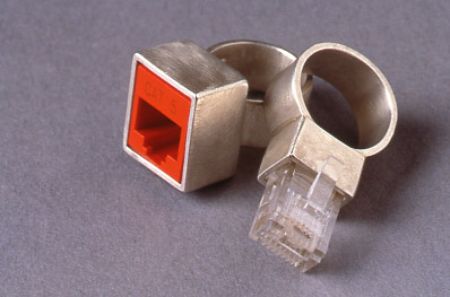 A community website under the motto "geek is chic". You can find all sorts of fun geeky jewelry here (both computer and design!) and connect with other fellow fashionable geeks.
You'll have to check out the article, it's too cool/weird to summarize in a couple sentences.
Sketches.
Some potential jewelry ideas for the collection.
Initial Prototypes.
The first pieces are all me playing with variations on the idea of a USB Flash Drive necklace. I think all could be valid approaches depending on the design of the pendant itself—there would need to be more than one approach to accommodate different designs.
Slide-Out USB Pendant Necklace
Making an encore appearance from DT Outfitters' spring line.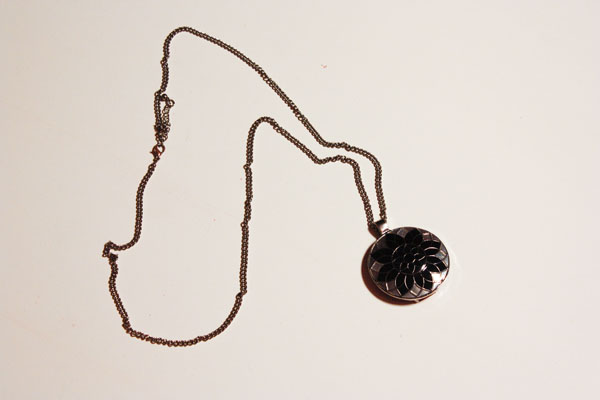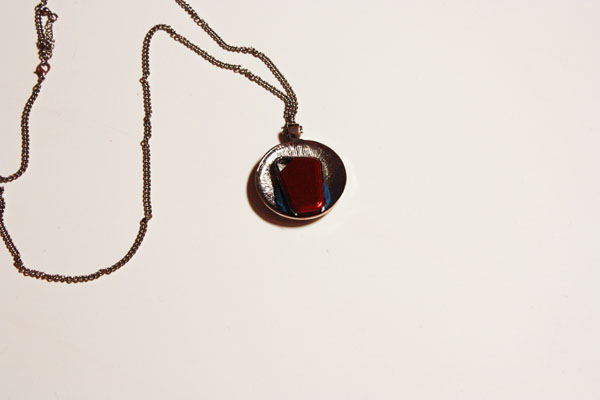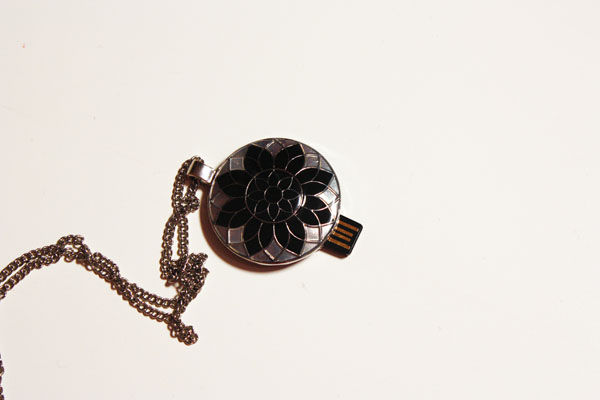 Flip-Out Flash Drive Necklace
For beads whose shape affords a hollowed out back.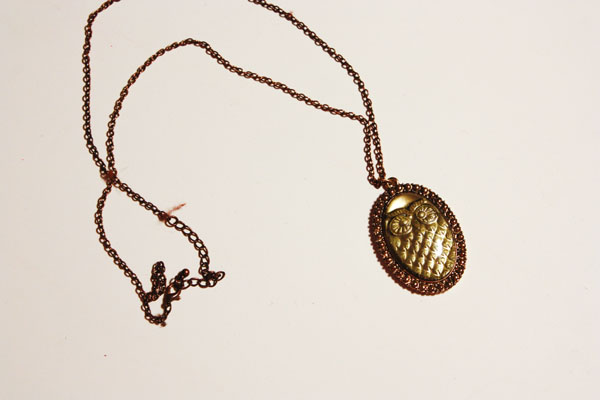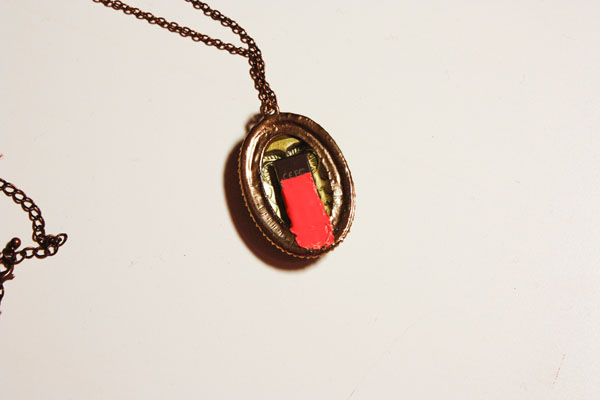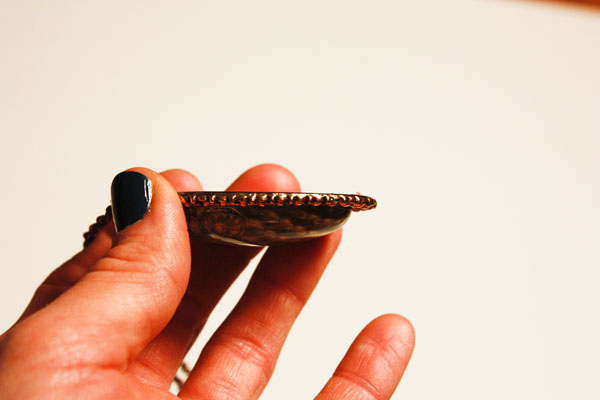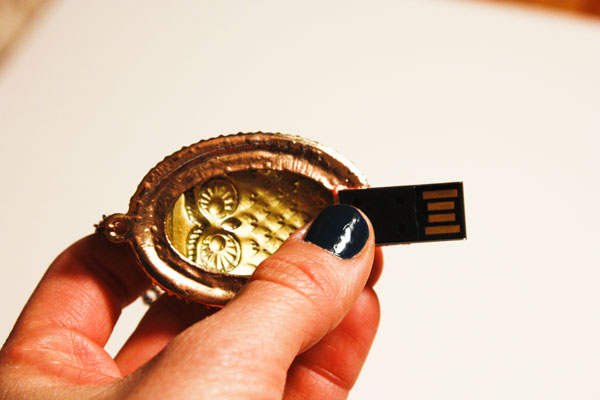 Repurposed Normal Locket
This was just me repurposing a normal locket to fit a small USB flash drive. It actually works really well, but got me thinking about how I could maybe make it more specialized for the purpose.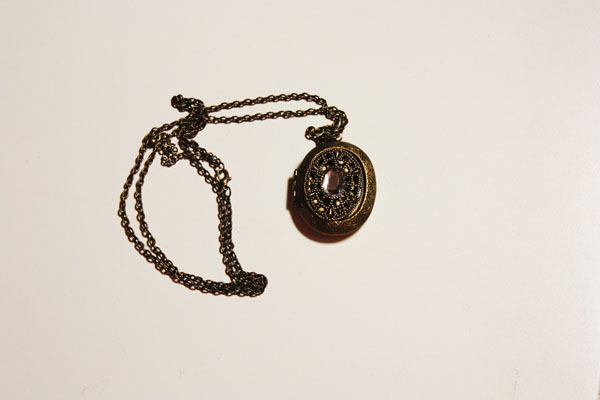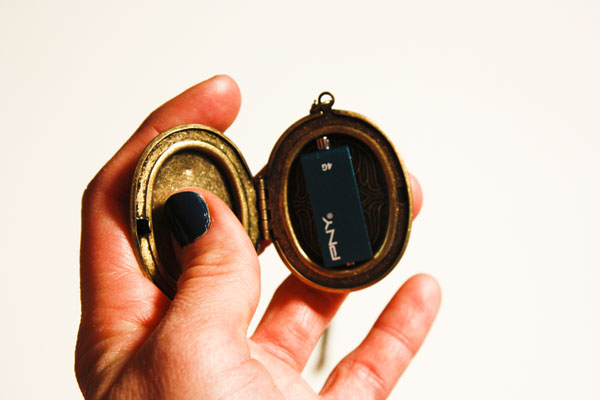 Panther Hidden Flash Drive Pendant
After giving it some thought after the preceding locket, I decided a good way to specialize it would be to make a space in which the flash drive fits perfectly, like one of those gun cases where the foam is cut out exactly in the shape of the gun. This one was especially fun because of an additional optical illusion—from the front it looks like the space behind the blingin' face is hollow/empty, when really it's concealing a flash drive.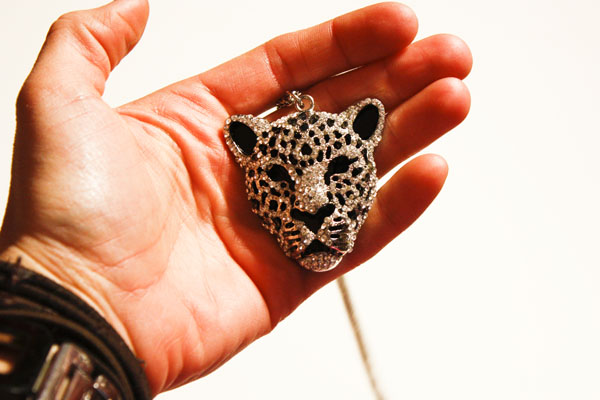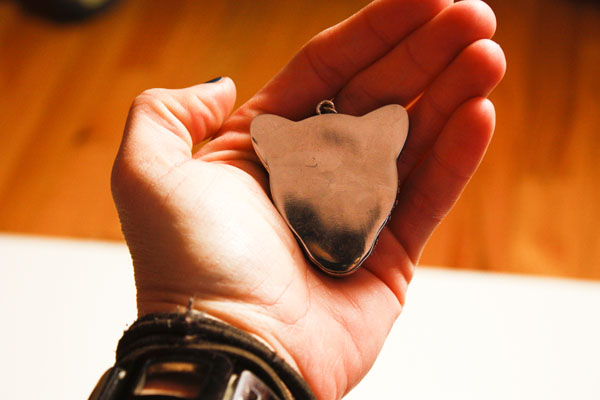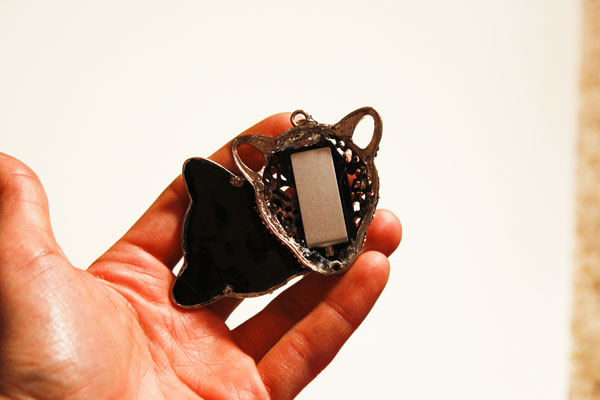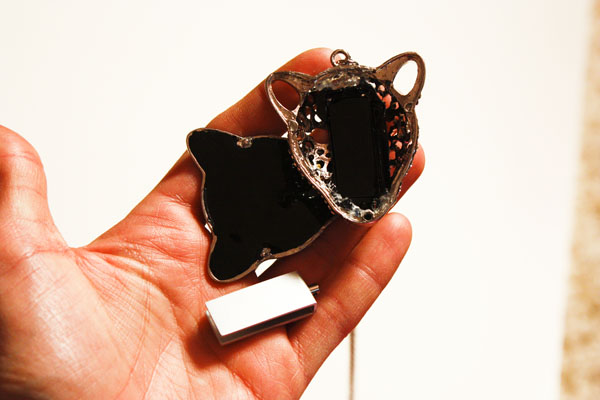 QR Code Earrings
An investigation into whether or not I'd also want to do some pieces where it was just geeky in nature but not necessarily functional. These could potentially be a custom order, allowing the user to put their own messages into them. I'm not sure if I want to go this route, but it could maybe be another line under the "brand" that is more about externalizing fun geeky/coder references as opposed to concealing functionality. (Maybe two lines: "Inside Out" and "Outside In"?)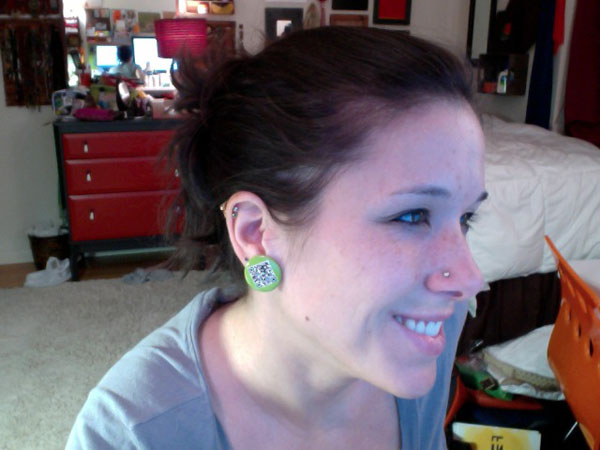 Necklace Headphones
The most time intensive of the prototypes—I wanted to investigate incorporating jewelry with headphones. Video explanation is below.