ESSENTIAL DESIGN QUESTIONS.
Q:  How might a collaborative data collection and visualization tool for girls' lacrosse be able to improve the lives of young girls through encouraging lifelong participation in sports?
Q: What benefits would players, parents, coaches, and community members gain by working together to create a strong support base for girls' sports in their community?
WORKING HYPOTHESIS/IF-THEN STATEMENT.
If members of the girls lacrosse community (primarily coaches, players, and parents) were able to personally collect, analyze and visualize game and season data in real time, then they would be much better positioned to encourage the physical, emotional, intellectual, and social development of individual players as well as the continued growth of the girls lacrosse community as a whole.
WORKING DESIGN QUESTIONS.
Q: What features would allow a collaborative scorekeeping and data collection tool to simultaneously facilitate game data collection, engage players and fans, and give that data life beyond the game?
Q: What benefits would coaches, players and parents involved in the girls lacrosse community (primarily youth level) gain from being able to easily collect, see and analyze their data visually?
CURRENT THESIS CONCEPT AND AUDIENCE.
Concept: To create an easy-to-use web application (in the form of a suite of coordinating iPhone/mobile phone, iPad/tablet, and desktop/laptop-based apps) for members of the girls lacrosse community. This series of apps would allow users to collect, visualize, and effectively analyze team, player and game data in real time (where data spans a wide range of information from basic scheduling to statistics and commentary to photos of games or other team-related events).
Audience:Users of the web and mobile devices that are involved in the lacrosse community, primarily at the youth-level. Different aspects of the project would cater to the various subsets of this demographic, such as coaching staff, parents, players, and community members/fans. At this junction, however, I am focusing on the data collection process as it relates to community members filling the scorekeeper role. This could include supplementary coaching staff (or even the head coach if all other resources are exhausted) but as I am trying to make my interface intuitive tor anyone that would try to use it, I am currently gearing my research and designs towards the "lowest common denominator" of stat-recording expertise: parents and other community volunteers.
IMPETUS [BY WAY OF] DOMAINS AND PRECEDENTS STUDIED.
In order to better explain the impetus/need for my project in the girls lacrosse community in particular, this week my domain and precedent research consisted of digging through journal articles and books related to gender roles in sports (at both the player and coaching level), and the impact of sports on girls' emotional and physical development. I also spent time looking for additional examples of projects that strive to foster confidence and life skills in young girls.
// Research observations regarding gender roles and girls' involvement in sports
Gender in sports is a well-researched topic, which wading through the literature simultaneously overwhelming and fruitful. I read a number of journal articles discussing the differences in motivation and participation levels of young girls vs. boys and how societal pressures can play a part. I also still have a few books on order investigating the role of parents, family and gender on youth sports that I am looking forward to reading more thoroughly when they arrive in the mail.
I also read some articles relating to the general state of girls in athletics, and the ways in which young female athletes perceive themselves and their peers. In one of these articles, titled "Tomboys, Dykes, and Girly Girls: Interrogating the Subjectivities of Adolescent Female Athletes," the authors Adams, Schmitke, and Franklin (2005) discuss how girls have long been at odds with the sports world but are making great strides, citing examples of high-school age girls that have participated in sports and seem to be breaking through the gender roles and restrictions.
In the early days of girls' entrance into sports, they describe, even advocates for gender equality in sports participation "sought to remake sports into a more feminine sphere by downplaying the competitive and aggressive aspects of sports" (p. 18). This pattern of dampening the competitive spirit of athletic contests for female athletes can be seen throughout the history of women's sports, but has been largely overcome thanks to victories such as the passing of Title IX.
Further into the article, Adams, Schmitke and Franklin describe the confidence, intensity and lack of gender-driven inhibition with which many girls today, having grown up under the effects of Title IX, carry themselves:
In experiencing the joy or 'sense of awe that is associated with transcending previous boundaries' (Castelnuovo and Guthrie 1998:10), the girls in our study certainly viewed sports as key to their lives and central to their sense of self. As these female high school athletes talked about the rush they receive in competing against others, in the self-discipline they must exude to be competitive (e.g., competing with broken wrists, bandaged knees, and hurt ankles), and the sheer pleasure in bonding with other females in spaces that were once considered off limits, they do indeed seem to be interloping into spaces once reserved for males. (p. 25)
As illuminated in these high school girls' accounts of their experiences playing sports, they understood the world of sports as one of the main vehicles by which they have attained confidence, independence, assertiveness, and joy in the physicality of the body. These are the qualities that Girls Studies scholars have argued are sorely lacking in most adolescent girls. (p. 31)
No longer contained by "lady-like" sports or physical activities, these high school athletes were able to compete at a high level without being pressured into submission, with the intensity and competitiveness that was previous reserved only for male athletes. The girls themselves even recognize the immense emotional and developmental gains they have achieved through participation in sports—a level of self-awareness and confidence that is encouraging to see.
What I found interesting about this article in particular was not just that the girls made great strides in confidence, and feelings of independence and happiness, but the fact that the girls specifically mentioned wanting the same sense of harsh competition and hardship, whether that be in the form of playing through injuries, pushing themselves to their mental limits, or facing fierce competition. This desire supports my project's goal of giving young female athletes access to a wide array of real statistical measures of how they "stack up" with either their competitors or their past performances.
// Examples of self-esteem and skills-building programs for girls
The Rock 'N' Roll Camp for Girls, run by the Girls Rock Camp, is an excellent example of a program seeking to empower girls through learning skills and participating in a team dynamic. The camp's mission statement reads as follows: "The Rock 'n' Roll Camp for Girls, a 501(c)3 non-profit, builds girls self-esteem through music creation and performance. Providing workshops and technical training, we create leadership opportunities, cultivate a supportive community of peers and mentors, and encourage social change and the development of life skills."
This type of program, while based in music and not athletics, touches on many of the same goals that I am tackling with my thesis project. It is not simply a self-esteem boost—Girls Rock Camp empowers young girls with a set of technical and artistic skills that are often considered to be predominantly reserved for boys (namely, being in a rock band), giving them the confidence that they need to succeed in our current male-dominated society.
I plan to take a similar approach in my own work. By encouraging girls to stay involved in sports by providing them with real-time feedback, increasing their own sense of value (through access to tools that previously might have only have been accessible to the town's high school boys' team), and strengthening community support around the team and girls lacrosse in general, I strive to give more girls the opportunity to build confidence and life skills that will greatly benefit them down the road.
PROTOTYPE/RESEARCH OBJECTIVES.
This week my prototyping time was spent trying to think through the system of users and devices that would be in place during a game, and how it would allow my product to improve the scorekeeping and game-watching experience for players, coaches, scorekeepers, and fans alike.
METHODOLOGY.
To investigate this system (and to be better able to describe it to others) I created a series of diagrams illustrating the dynamics on and around the field during a game as they currently exist, and the system that I am proposing as a potential improvement.
Figure 1. Player Positions in Girls' Lacrosse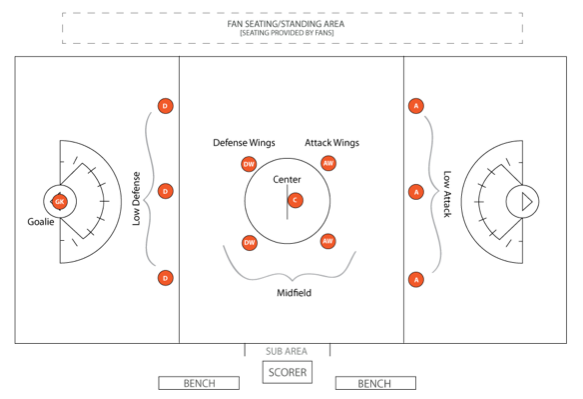 Figure 1 simply outlines the positions of players on the field for one team, as context for the following diagrams. Each team fields 12 players (eleven field players plus the goalie), which are spread along the length of the field.
Figure 2. Starting Positions and Field Layout at Start of Game (including parents/fans, coaches, scorekeepers, and subs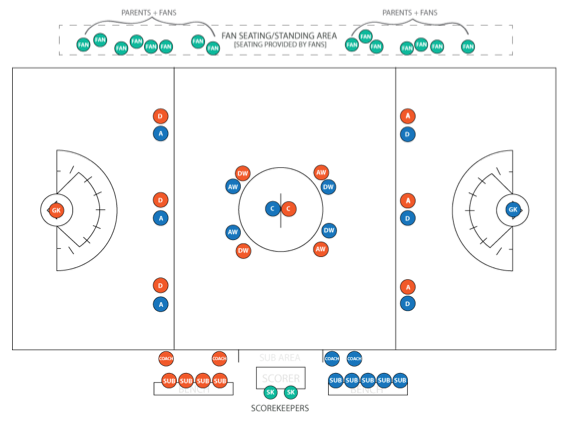 In Figure 2, we begin to see the sheer number of people involved in a girls' lacrosse game. This diagram shows the starting positions of both teams, including coaches, scorekeepers, parents/fans, and substitute players. This is the configuration that the players assume at the beginning of the game, as well as at each draw control (the event that restarts play at the center of the field after each goal).
Figures 3 and 4 illustrate the two most common states that you would find the players in during a game: a settled offense (Figure 3) where the players are setting up around the opponents goal looking to create scoring opportunities (much like basketball), and a fast break (Figure 4) where the players quickly transition from one end of the field to the other after a turnover.
Figure 3. Average Player Configuration for the Majority of the Game (Settled Offense)
(The play remains on one end of the field until the ball is turned over)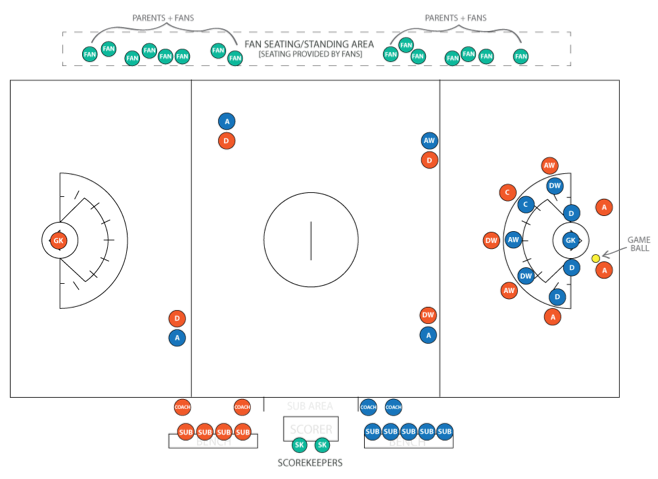 Figure 4. Example of Potential Player Configuration during a Fast Break
(The play moves quickly down the field until the attacking team can set up a settled offense)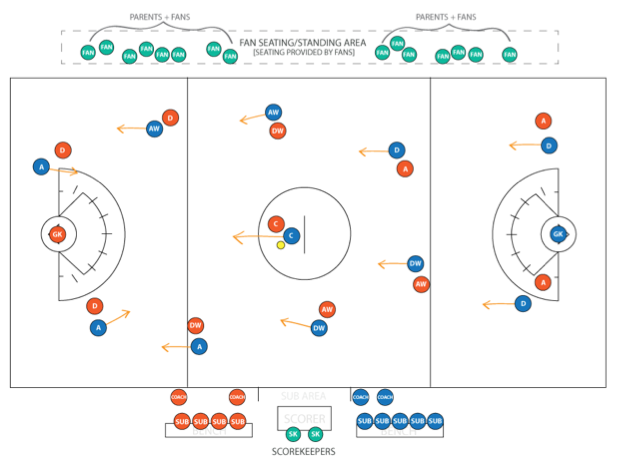 The interesting thing to note about these two main types of field positioning is that they offer the scorekeepers minimal close-range vision of the events taking place. For the majority of the game that is spent in some form of settled offense, as well as for all of the goals and most major penalties, the action is approximately 50 yards away; the portions of the game that are spent either restarting play with a draw control or in fast break are the only times that the scorekeepers are close to the action, but these moments are by definition fleeting. In order to get more accurate scorekeeping, we would need to utilize someone a little closer to the action, or in a perfect world, be able to include an entire group of people to help keep track of the many smaller (yet still incredibly valuable) statistics throughout the course of the game. Figure 5 highlights this issue by illustrating the current paper-based scorekeeping system used today: one book and a few scorekeepers trying to write everything down.
Figure 5. Current Paper-Based Scorekeeping System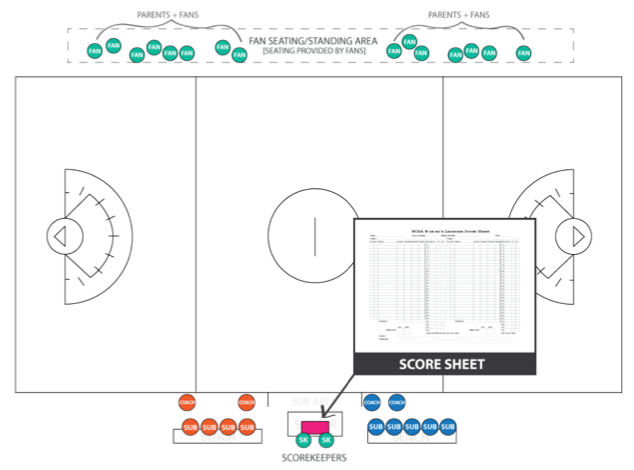 Figures 6 through 10 illustrate some of the different components involved in the collaborative scorekeeping solution that I propose in my thesis project. Figure 6 illustrates the main iPad app, which could serve as the only scorekeeping interface if no other tablet computers or mobile phones were available. If there happened to be two tablet devices available, I also plan to have a different view that focuses on just one of the two teams (not pictured), so that all scorekeeping related to the home team would be on one device and all scorekeeping related to the away team would take place on the other. This would allow multiple scorekeepers to score simultaneously, or could even just be used as a way to make more space for the desired statistics of each team.
Figure 6. The Main Scorekeeping Application (iPad/tablet)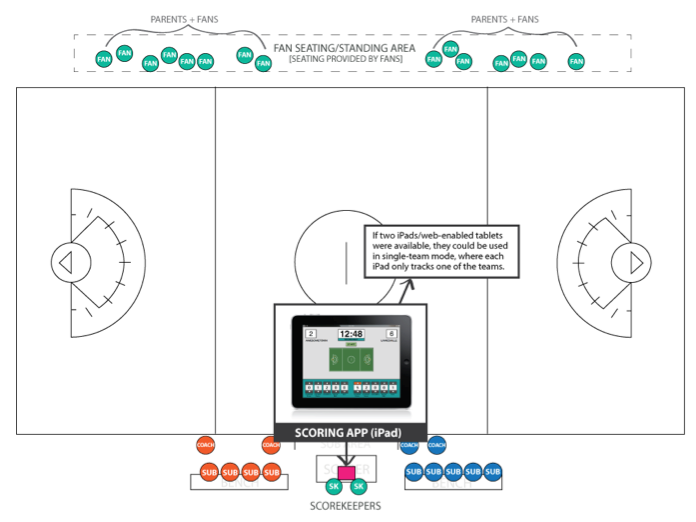 Figure 7 illustrates the Single Stat Counter component of the application, which would allow "satellite scorekeepers" to connect to the same game data session and be in charge of a single stat's collection. The number of these counters would be limited only by the number of mobile phones on hand or number of volunteers, (whichever is smaller). With this functionality, girls that are on the bench could stay engaged in the game by being in charge of ground balls, completed passes, or forced turnovers, respectively. In addition, parent volunteers could be in charge of certain stats that don't impact the outcome of the game (such as completed passes or forced turnovers) from the fan side of the field, freeing up the minds of the scorekeepers, coaches, and players.
Figure 7. Single Statistic Counters (iPhone/mobile)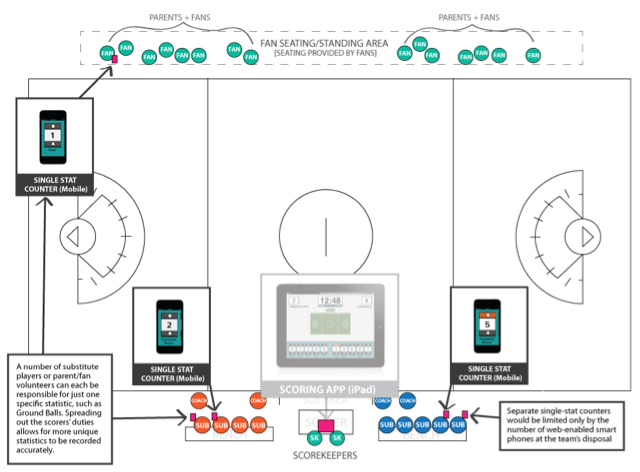 Figure 8. Photo-Taking Interface that Links Photos to Game Timeline (iPhone/mobile)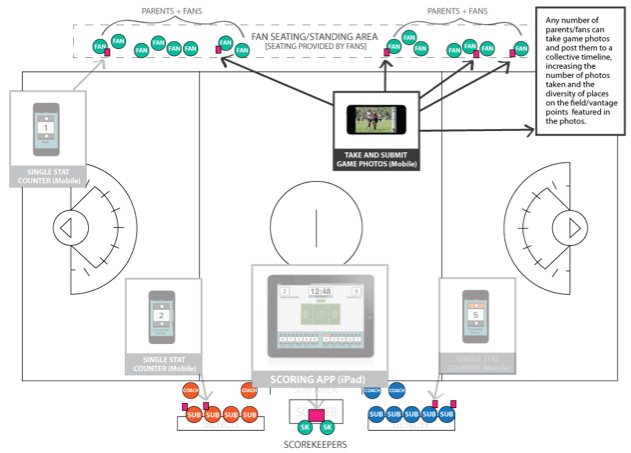 Figure 8, above, illustrates the game photos component of the system, where parents and fans from anywhere on the sidelines could take pictures and submit them immediately to a timeline of the game as it is taking place. These photos would be immediately accessible on the game's main page, and viewable by anyone—even players' grandparents 2,000 miles away—and would be linked to the time they were taken on the game clock. I would also love to include the ability to comment on the photos as they are submitted to create a sort of crowd-sourced narrative as the game transpires. While this would not replace game photos taken with professional cameras, it would provide an alternative if none of the parents can take on the role of "team photographer." In addition, even if one of the team parents was the official team photographer, this could create an incredibly rich stream of data that would easily complement any professional photography without trying to replace it.
Finally Figure 9, below, illustrates how fans that aren't necessarily part of the closer-knit team community could still interact with the system by having a quick and easy way of viewing the current score and finding out how much time is left on the game clock. (In the all-too-common absence of larger illuminated scoreboards, little paper flip-style scoreboards are used in their place and sit on the scorer's table. Needless to say, this can be tricky to see from across an entire field if your eyesight isn't at it best! And the game time is often controlled out of sight, making it impossible to know how much time remains without asking the ref from the sidelines.) While this isn't the most interactive of the different modes, it would provide a useful service to fans on the sidelines that aren't interested in keeping tabs on ground balls or snapping pictures.
Figure 9. Basic Game Info Screen for Fans (iPhone/mobile)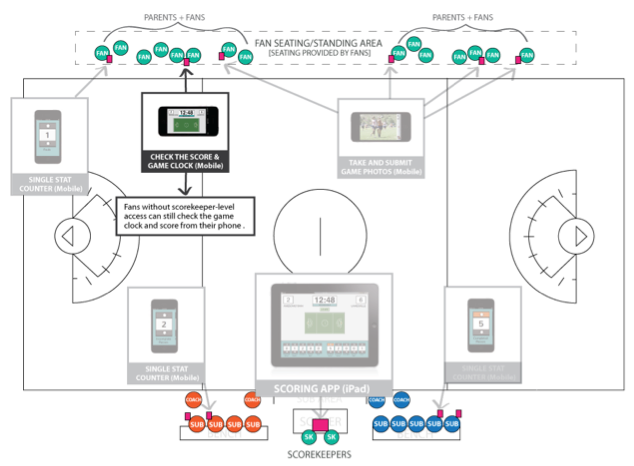 Figure 10 and 11 show the entire system working together in two versions: the first with just images for the sake of clarity, and the second including all the labels from the preceding explanations to be able to read about all the details in one place if desired.
Figure 10. The Complete Digital System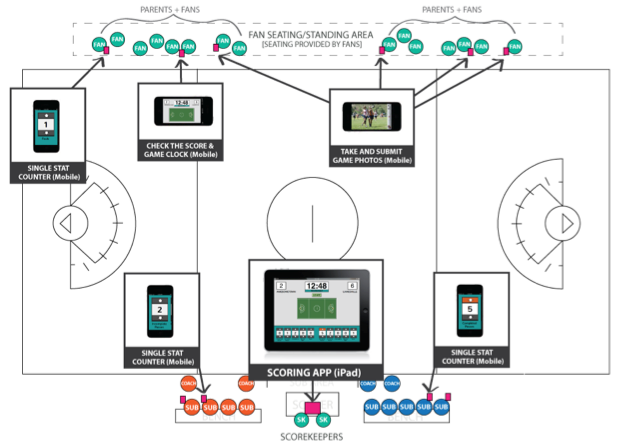 Figure 11. The Complete Digital System with Annotations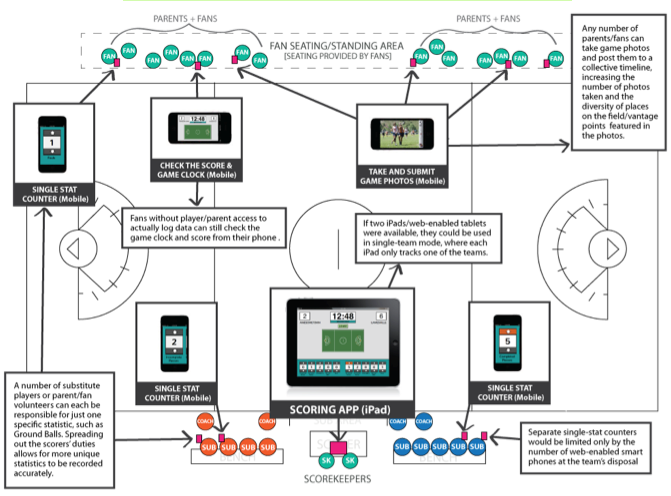 RESULTS AND CONCLUSION.
While a little on the visually complex side once you get to the full annotated system diagram, I am happy with the way the system is fleshing out so far and excited about the possibilities for this type of collaborative data collecting. Mapping out the various aspects of how I envision the system working on game day allowed me to better visualize the interactions between the players, parents/fans, coaches, and scorekeepers, and will help as I consider new features that might improve the project further.
NEXT STEPS.
// Continue researching girls' participation in sports, as well as the impact of different coaching styles on player performance and development (ie: a emotionally supportive/fairness-based approach vs. a more competitive meritocracy/skill-based approach).
// Continue to refine interface sketches for the scorekeeping portion of my project and begin to create sketches for other screen states.
// Begin mocking up the iPhone/mobile app views for the various "satellite" features of the application (e.g. single stat counter modes, score-only view, photo interface, etc).
// Work with real game data (already collected from historical NCAA Championship game box scores) to create prototypes for the data visualization aspects of the project.
// Seek out more contacts in the girls' lacrosse community (parents, players, coaches, and any volunteers that frequently perform scorekeeper duties) to consult with on various aspects of the project.
BIBLIOGRAPHY.
Adams, Natalie, Alison Schmitke, and Amy Franklin. 2005. "Tomboys, Dykes, and Girly Girls: Interrogating the Subjectivities of Adolescent Female Athletes." Women's Studies Quarterly 33 (1/2, Women and Sports): pp. 17-34.
American Association of University Women (AAUW). "Title IX Athletic Statistics." Accessed 10/12, 2011. Retrieved from http://www.aauw.org/act/laf/library/athleticStatistics.cfm.
Chawansky, Megan. 2005. "That Takes Balls: Toward a Feminist Coaching Methodology." Women's Studies Quarterly 33 (1/2, Women and Sports): pp. 105-119.
Figler, S. K. 1981. Sport and Play in American Life: A Textbook in the Sociology of Sport. Saunders College Pub.
Girls Rock Institute. "Rock 'N' Roll Camp for Girls." Retrieved from http://www.girlsrockcamp.org/programs/girls-rock-institute.
Hayes, Frances. "'Girls ROCK' Program Teaches Self-Esteem." Wilkes Journal-Patriot. Retrieved from http://www.journalpatriot.com/news/article_84e42dfa-b6e9-11e0-a148-001a4bcf6878.html.
Koivula, Nathalie. 1999. "Sport Participation: Differences in Motivation and Actual." Journal of Sport Behavior 22 (3): 360.
Messner, M. A. 2009. It's all for the Kids: Gender, Families, and Youth Sports. University of California Press.
Morris, Bonnie J. 2005. "Teaching Athletics and Gender: A Pedagogical Narrative." Women's Studies Quarterly 33 (1): 233-245.
Whitaker, Gail and Susan Mostad. 1985. "Male Coach/Female Coach: A Theoretical Analysis of the Female Sport Experience."Journal of Sport and Social Issues 9 (2): 14–25.